The spookiest Halloween cruises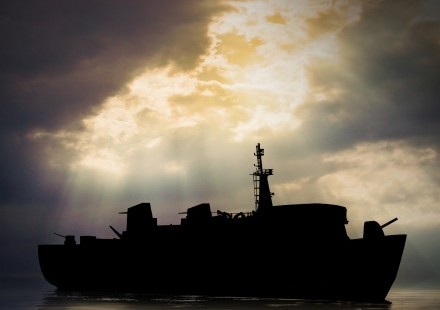 Many people take cruises to enjoy relaxing holidays, but passengers seeking cruises with a few more chills and thrills may consider climbing aboard Halloween cruises. Most major North American cities located on major bodies of water offer their own Halloween cruises. Some of these cruises are short evening excursions around the city, while others are longer expeditions extending over days.
New York City is home to a large number of charter companies which provide private Halloween Hudson River cruises. One of these vessels, the Cornucopia Majesty Yacht, is the venue for Nightmare on the Hudson. This three hour Halloween cruise features a cash bar filled with cocktails, a live DJ, and some of New York City's finest Halloween costumes.
Sneakers are among the few clothing items not permitted aboard the Halloween on the Hudson cruise. All guests aboard this Hudson River cruise departing from Pier 16 must be at least 21 years of age. Lively parties with DJs and cash bars occur both before and during this unforgettable cruise.
The Anita Dee II yacht is the most famous floating Halloween party venue in Chicago. Some of the Windy City's best known DJs provide the background music for the three hour Halloween Goes Hollywood VIP Cruise. Boston's Provincetown II transforms into a haunted ghost ship on Halloween. More than 900 guests can board the Provincetown II on Halloween to witness the eerie shadows on the sea where a wandering phantom was lost.
The Spirit of San Diego sets sail as a haunted ghost ship on Halloween. Up to 500 people can celebrate in costume and enjoy the harbour scenery aboard the Spirit of San Diego's three decks.
Nightmare on the Bay is the leading Halloween cruise further up California's coast in San Francisco. The Golden Gate Bridge, Treasure Island, Nob Hill, and Alcatraz are merely the most famous San Francisco landmarks Nightmare on the Bay passengers can admire. The cash bar is fully stocked and the music plays all night long aboard the Nightmare on the Bay.
Pier Pressure puts on Titanic masquerade balls which depart from both San Diego and San Francisco on Halloween night. The San Diego vessel is called the Inspiration, while the San Francisco vessel is the Fume Blanc Commodore. Both Titanic masquerade cruises also include hundreds of ghouls and ghosts which will be raised from the dead from the ill-fated ship.
Passengers searching for longer and more family-friendly Halloween cruises need look no further than Disney Cruise Line's Halloween on the High Seas. Four different Disney cruise ships offer fun Halloween activities as they set sail for various Caribbean islands during the month of October.
Adults aboard Halloween on the High Seas can enjoy their own costume contest while children can listen to haunted stories of the sea on deck, go trick-or-treating with Mickey Mouse and friends, or meet Jack and Sally during the interactive Nightmare Before Christmas Sing and Scream.Celebration offers a more mature Halloween horror cruise between West Palm Beach, Florida and Grand Bahama Island. Passengers aboard these two or three-day cruises can freely roam the Deck of Death, the ship's bottom deck which is normally off-limits. This cruise, however, is not recommended for people with heart conditions or any other serious medical issues.
Contact us
Payless Cruises Inc.
748 Broadway
Dunedin, Florida 34698
Call Us Toll Free 1-800-890-3731
Email Us info@paylesscruises.com