Port of Seattle kick-started Cruise Season 2014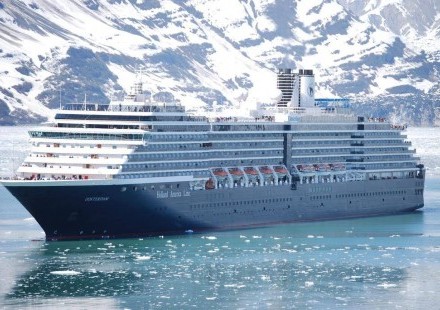 Port of Seattle kick-started the 2014 cruise season with two ships arriving on Saturday May 3rd: Holland America's Westerdam and Princes Cruises' Golden Princes. Seattle's cruise season opens in May and is active until September. It is the homeport of cruise ships that sail to Alaska and around the Pacific Northwest.
Port of Seattle is the homeport of Carnival, Celebrity Cruises, Holland America Line, Norwegian Cruise Line, Oceania Cruises, Princes Cruises and Royal Caribbean. It consists of two cruise terminals: Bell Street at Pier 66 and Smith Cove at Pier 91 that service the different liners.
From Seattle, cruise lines offer 7-, 8-, 10-, 11-, 12- and 14-day roundtrip travel to Alaska.
Besides the all-time favorite Alaskan cruises, Princes Cruises offers 1-night Coastal Seattle/Vancouver one-way voyages.
For those that can dedicate more than 14 days for a cruise, Holland America offers 24- and 38-night voyages from Seattle to the South Pacific, with stops in Hawaii, Fiji, New Caledonia and even Australia. Holland America sails from Seattle to world destinations, offering one-way World Cruises that last between 26- and 78- nights.
To book your Alaskan cruise, make sure to visit www.palesscruises.com for best deals. If you need additional transportation to Seattle www.paylessflights.com will provide you with the lowest prices for domestic and international flights to Seattle.
Contact us
Payless Cruises Inc.
748 Broadway
Dunedin, Florida 34698
Call Us Toll Free 1-800-890-3731
Email Us info@paylesscruises.com