Disney Cruise Line brings Frozen to Life in 2015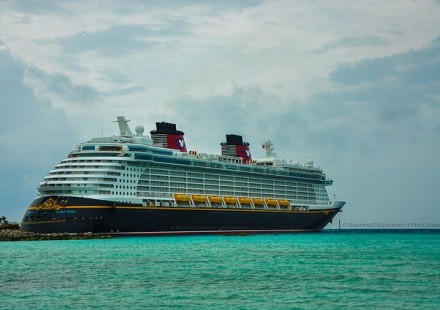 Disney Cruise Line will expand its port of calls to Iceland, Faroe Islands and the Norwegian fjords, starting in the summer of 2015. For seven, nine or eleven days, on board of Disney Magic, passengers will be able to explore the picturesque part of the world that inspired Disney's highest-grossing animated movie ever - Frozen.
Additionally Disney Magic will embark on a seven-night Northern Europe cruise along the Baltic Sea, departing from Copenhagen, Denmark and sailing through Tallinn, Estonia; Saint Petersburg, Russia; Helsinki, Finland and Stockholm, Sweden. The 12-night cruise will depart from Dover, England and will include Warnemunde, Germany as well.
For those who prefer the southern seas, again in 2015, the cruise line will offer a 7-night cruise from Dover, England, through Vigo, Spain; Lisbon, Portugal; Gibraltar, U.K. to Barcelona, Spain.
Currently, in Europe, Disney offers 4-night to 12-night Mediterranean cruises with home ports in Barcelona, Spain and Rome, Italy.
Disney Cruise Line currently owns four liners: Disney Magic, Disney Wonder, Disney Dream and Disney Fantasy. The ships sail from Mediterranean to Alaska. Disney Dream and Disney Fantasy sail out of Port Canaveral and Miami, Fla to the Caribbean and the Bahamas, where the cruise line owns a private island, called the Castaway Cay. In the Pacific Ocean, Disney Wonder cruises from Vancouver, BC and stops in Alaska.
Check out www.paylesscruises.com to book your dream vacation.
Contact us
Payless Cruises Inc.
748 Broadway
Dunedin, Florida 34698
Call Us Toll Free 1-800-890-3731
Email Us info@paylesscruises.com